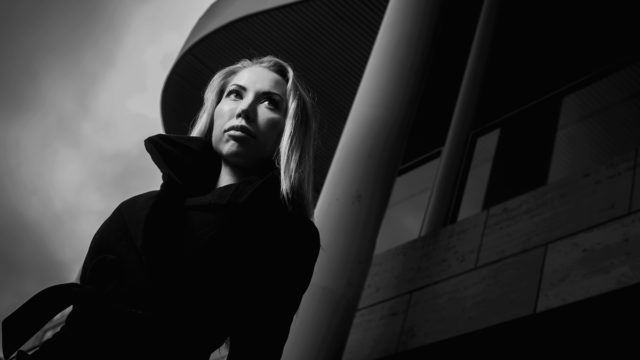 Model: Susanna.
Location portrait in Espoo.
Yeah, I know its almost summer  and she is wearing a thick jacket but the spring is a freaking cold one.
The black and white portrait is good example of how some images need to view bigger in order to work at all. In a thumbnail it does not have the impact at all.